Michigan Movers Association
The Michigan Movers Association (MMA) is a non-profit association that represents movers in the state of Michigan. We were tasked with rebuilding the website from the ground up with an all-new, clean, professional look, developing an electronic tariff calculator application (E-Tariff) and completely replacing their third-party membership software.
"My main goal is that it is clean and easy to find items. One other area that will need to be easy to find is how a consumer files a complaint.
There was so much "extra" stuff on the old site. We would love for there to not be a lot of pages that are specific to a time frame and need to be updated regularly. Lower maintenance would be great."
Debbie Quintieri
Association Manager of the MMA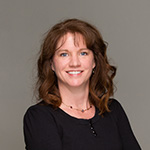 Challenge 1: Outdated Website
Their existing website was outdated and in need of a full redesign. A few of the issues were:
Navigating the website and finding information was troublesome to most users and there was content that was no longer current.
It was not mobile responsive which, as many people know, is a must nowadays.
Over half of the links and buttons on the website went directly to PDFs that could instead be converted into pages.

It is jarring to the user experience when a normal looking link is clicked and a new tab opens to show a PDF. On some browsers, it may just download the PDF, in which case some users would miss it and think the link is broken.

There were no online forms on the website for users to easily fill out.
The current fuel surcharge was not readily visible.
There was nowhere to post important news updates, event announcements or regulation changes.
Membership costs were not automatically calculated and shown.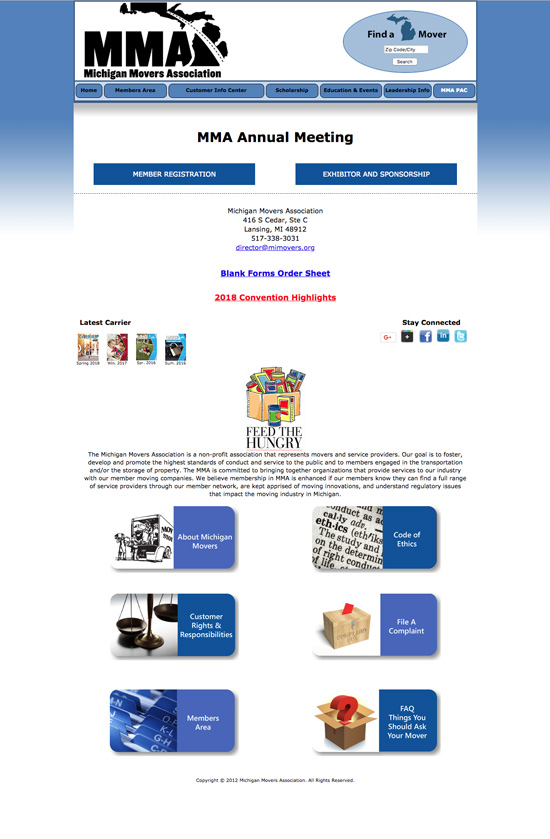 "This is incredible! Thank you so much!"
Traci Riehl
Executive Director of the MMA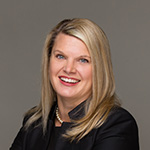 New Event Announcement Page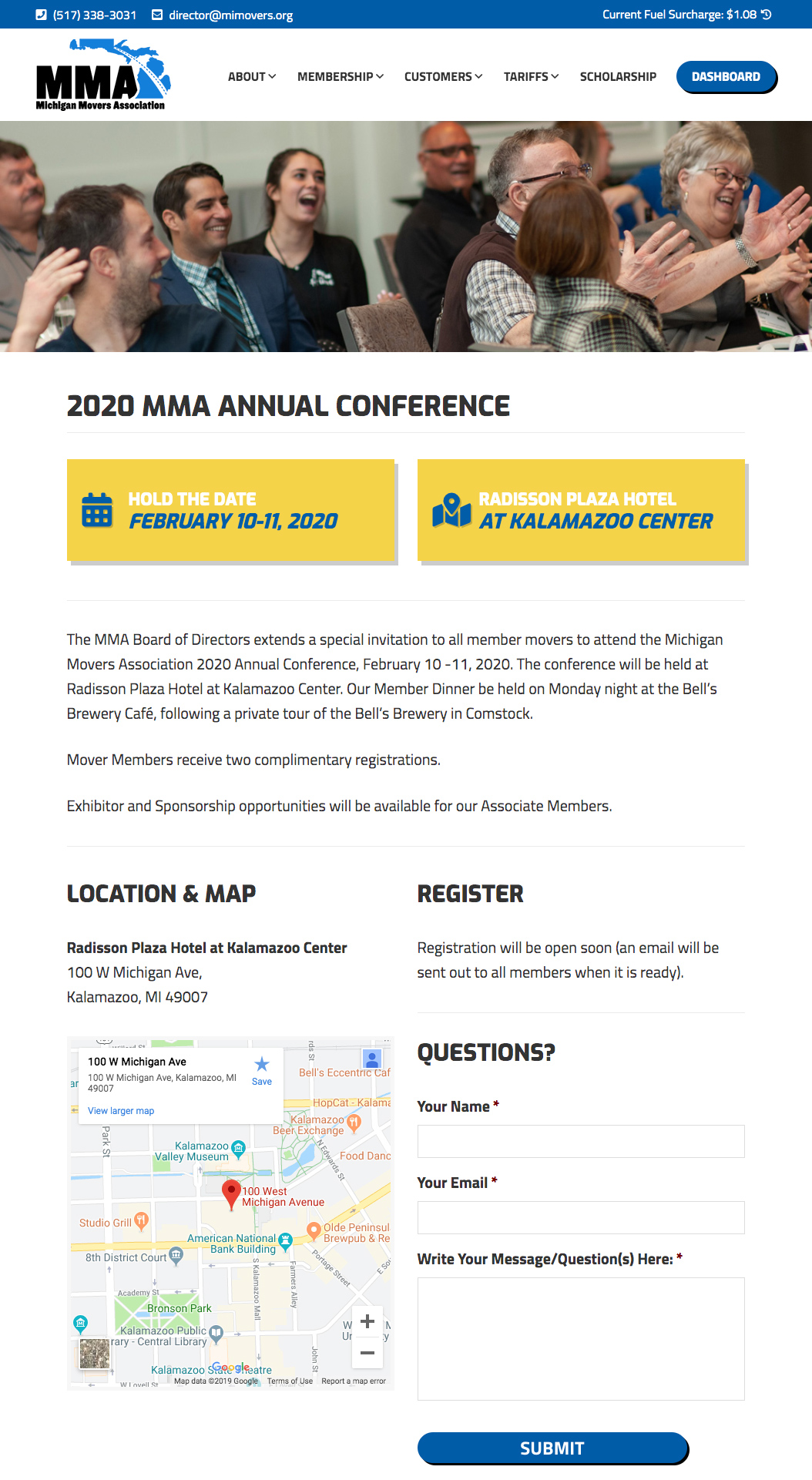 Challenge 2: Complicated Tariff Calculations
It is required by Michigan state law to follow specific tariff pricing on intrastate moves that are more than 40 miles. To calculate these costs, moving companies had to follow a complicated 61 page document and do all of the different calculations manually; there is even instructions on how much they need to charge to specifically move a piano down a flight of stairs! This process was very time consuming, difficult and resulted in errors and miscalculations even from the most careful of people.
Below are a few example pages from the original tariff document to show how complicated it can be: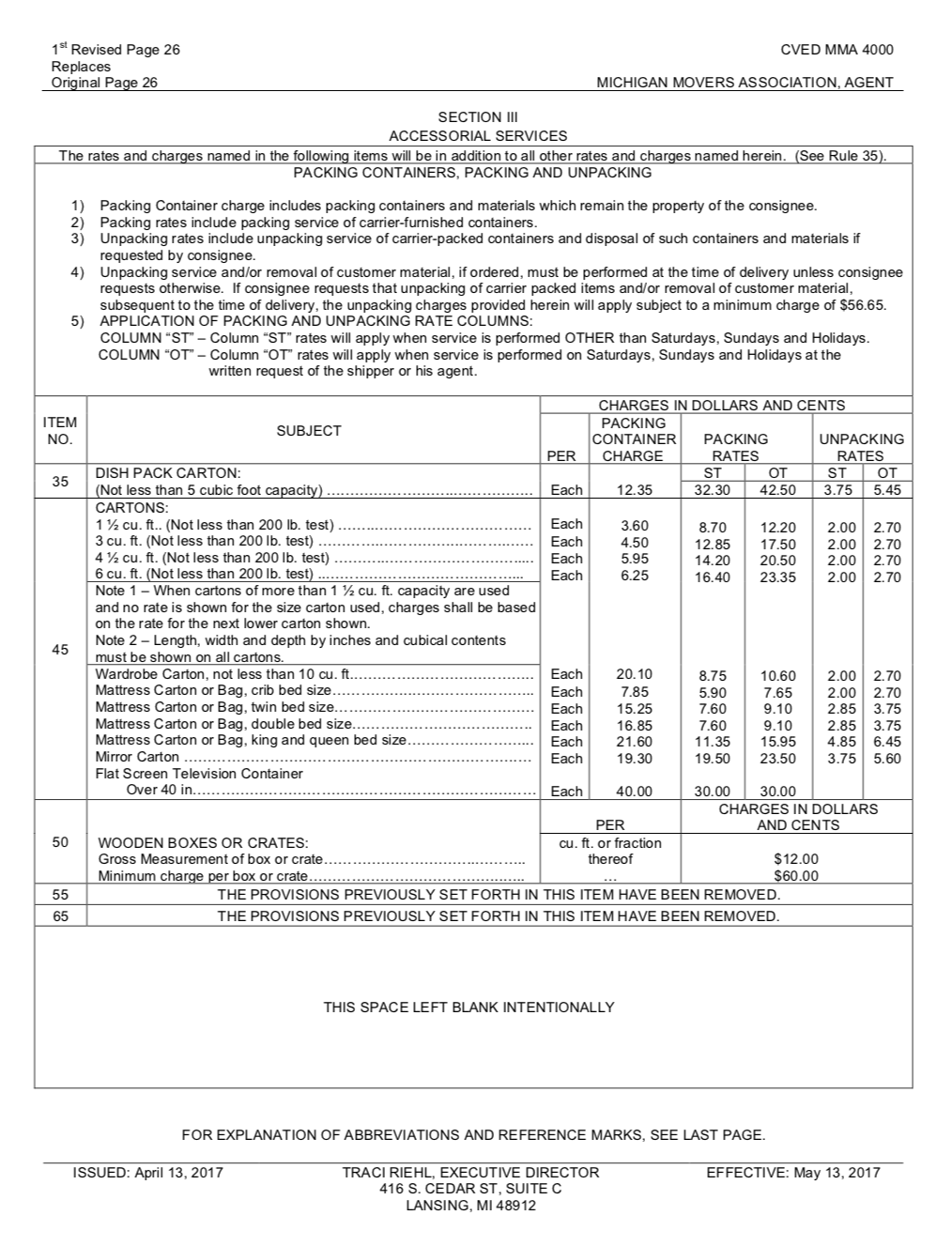 (Could you imagine having to…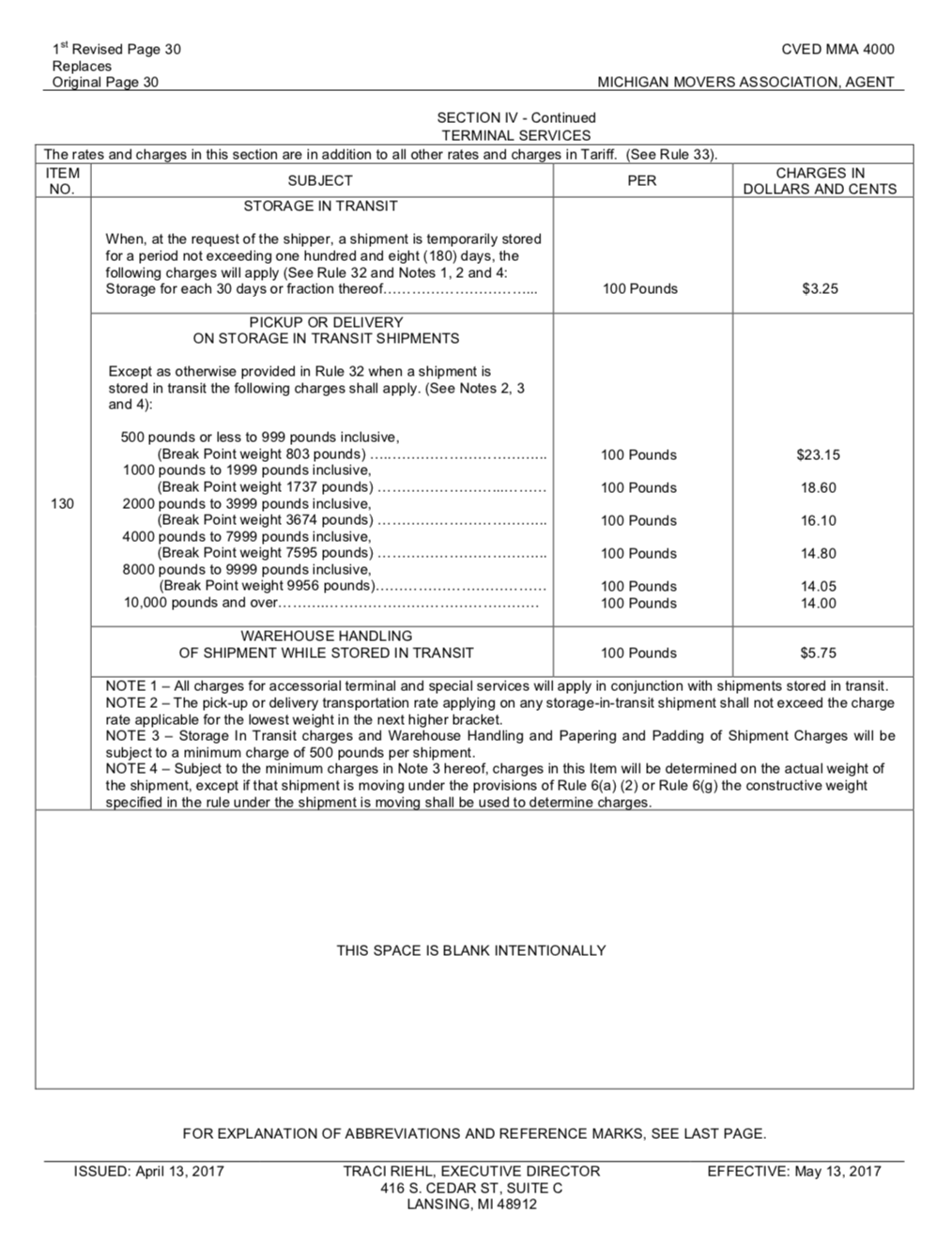 work through this document everyday?)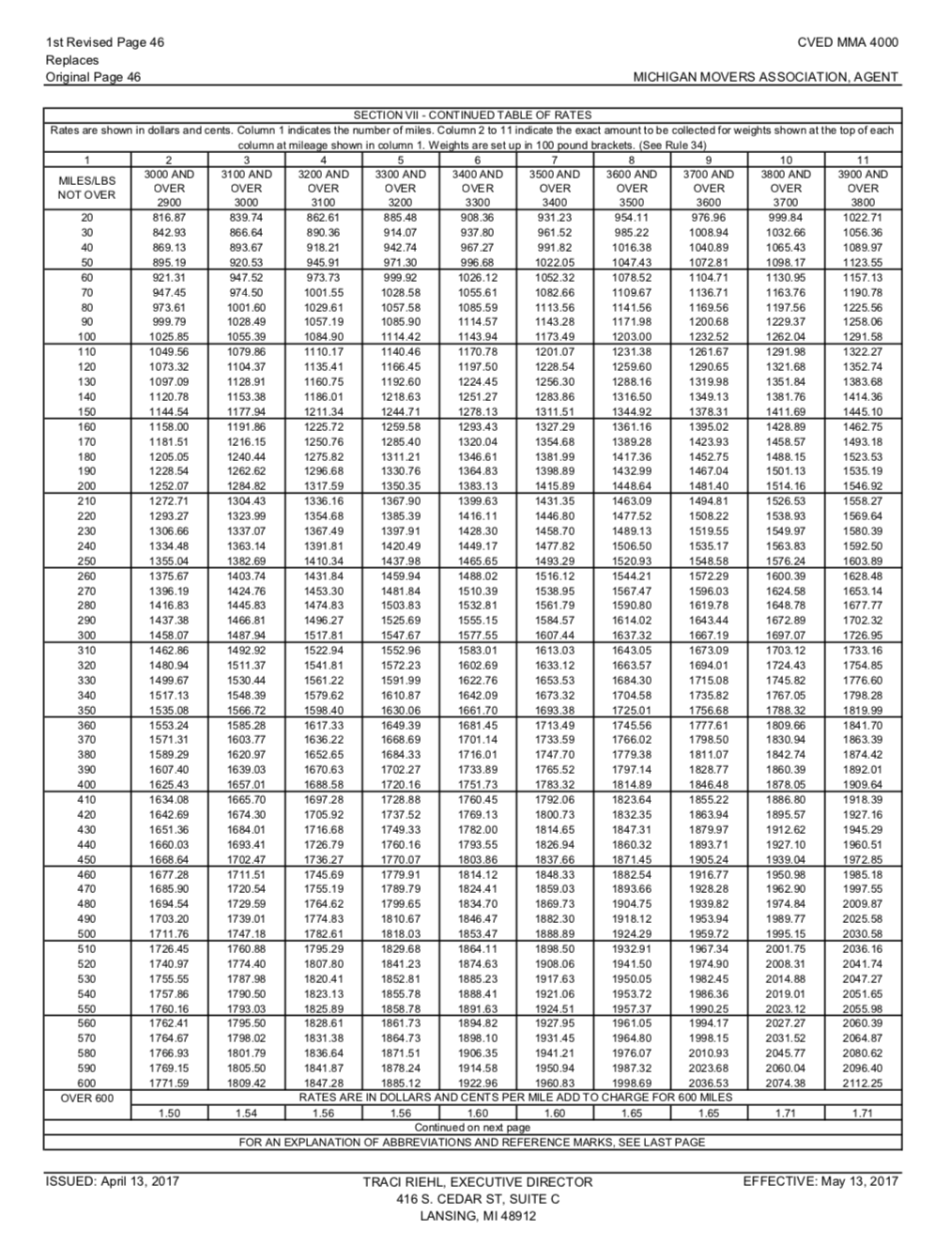 We took all of the information on these pages (and the other 58 pages!) and built an intuitive solution that has saved moving companies many hours building estimates. Read below for our original plan and solution.
Below plan taken directly from our original proposal.
We plan to make the E-Tariff as easy as possible. When gathering information to fill in the forms, each section, for example: Customer Information, Moving Details, Carrier Information, etc will be broken up into their own tabs. The MMA member will be able to enter the information for each tab and when all of the information is complete they will click a button to generate the PDF which they can save, email or print. Calculations such as the various estimated charges will automatically be calculated based on the user's input and the tariff's formulas.
The information will be gathered in a "show only if you need it" fashion. For example, it will say "Check here if a Piano or Organ is being moved". If that box is checked any additional information needed when a Piano or Organ is moved will appear for the user to input. If the box is unchecked then this additional information will remain hidden.
Members will be able to save their progress and finish completing the forms at a later time. They will also be able to edit existing completed forms and can generate a PDF at any time. Members will be able to edit their company profile with their logo, business address, etc that can later be output in different areas and PDFs. We also plan to set it up so that basic information, such as the Name Of Carrier, will automatically prepopulate to speed up the quote process for members.
Members will not be able to access the E-Tariff without first logging in and must be in good standing with their membership dues. If they have not paid their dues it will show them a message that they must do that and a link to complete that action. If they are not logged in it will redirect them to the login page.
Michigan Movers Association will be able to update content and data without touching any code. This will be done with a combination of uploading .csv files and an easy to use interface setup in WordPress. Only administration MMA staff members will be able to make any of these changes. An instructional document will be created for developers that will give an overview of how the system was developed so that in the event Red Key.io is no longer involved in the project it can be passed on to another software company. A screenshot tutorial document will also be created to be used for training purposes on how to use the E-Tariff.
We will test on multiple computers and devices: Macintosh desktop, tablet and laptop, Windows desktop and laptop, Chromebook, Android tablet and phone, Apple tablet and phone to complete extensive testing on applications. We have all currently used browsers installed or readily available to be used for testing, including multiple versions of the browsers.
At the start of the project we will first immerse ourselves in how the Tariff works. We will gather a very strong understanding of the Tariff so that we can properly develop the E-Tariff. From there we will come up with a plan to execute the design and development. We will first work on the portion of the system that gathers the information from the user, then we will work on calculating that information and outputting it onto the PDFs, make it mobile responsive and do extensive testing along the way. The developer and training documents will be created as the project progresses. A launch plan with extra attention to the beginning of the E-Tariff going live will be put in place to quickly put out any issues that may arise early on.
"I'm really impressed with the new electronic tariff.
Great work!"
Mike Bailey
Moving Consultant for Professional Movers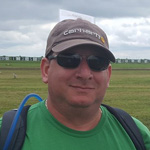 View Estimate Information:
Quick view of the estimate and calculations that the member has built so far. This information can also be converted into a well-designed, personalized PDF quote that can be sent directly to the customer.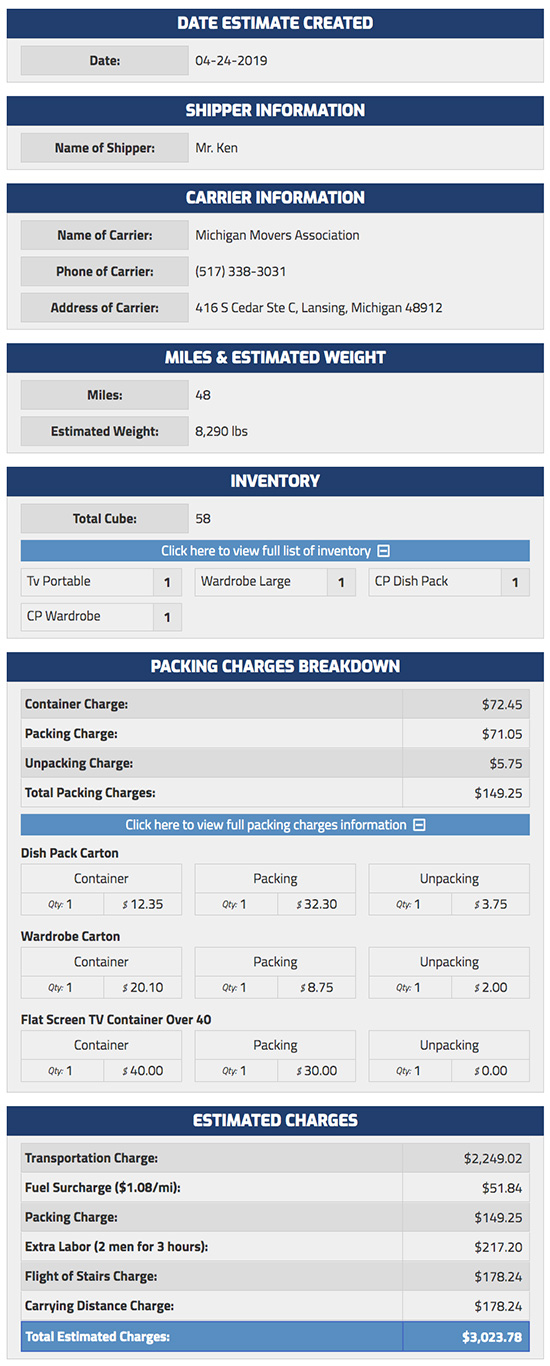 Build Estimate – Terminal Services/Valuation:
Simple Yes/No questions and hidden fields only shown when needed really make the estimate building process much easier.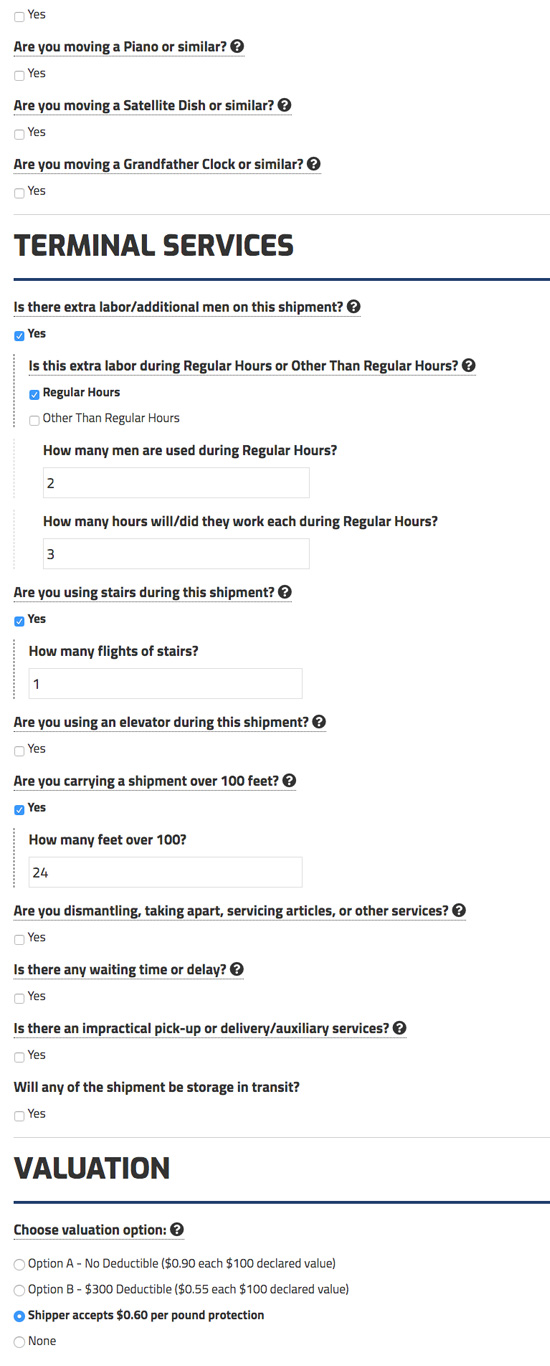 Members can quickly start a new estimate and they only need to put in the customer's name and date. From there they can save it and work on it at any time. This is especially helpful when a customer first calls the moving company because they can get the basic information of the move, save the estimate, go to the customer's house a different day to get more information (e.g the items to be moved/inventory), finish building the estimate when they get back to the office, generate the PDF and email it to the customer.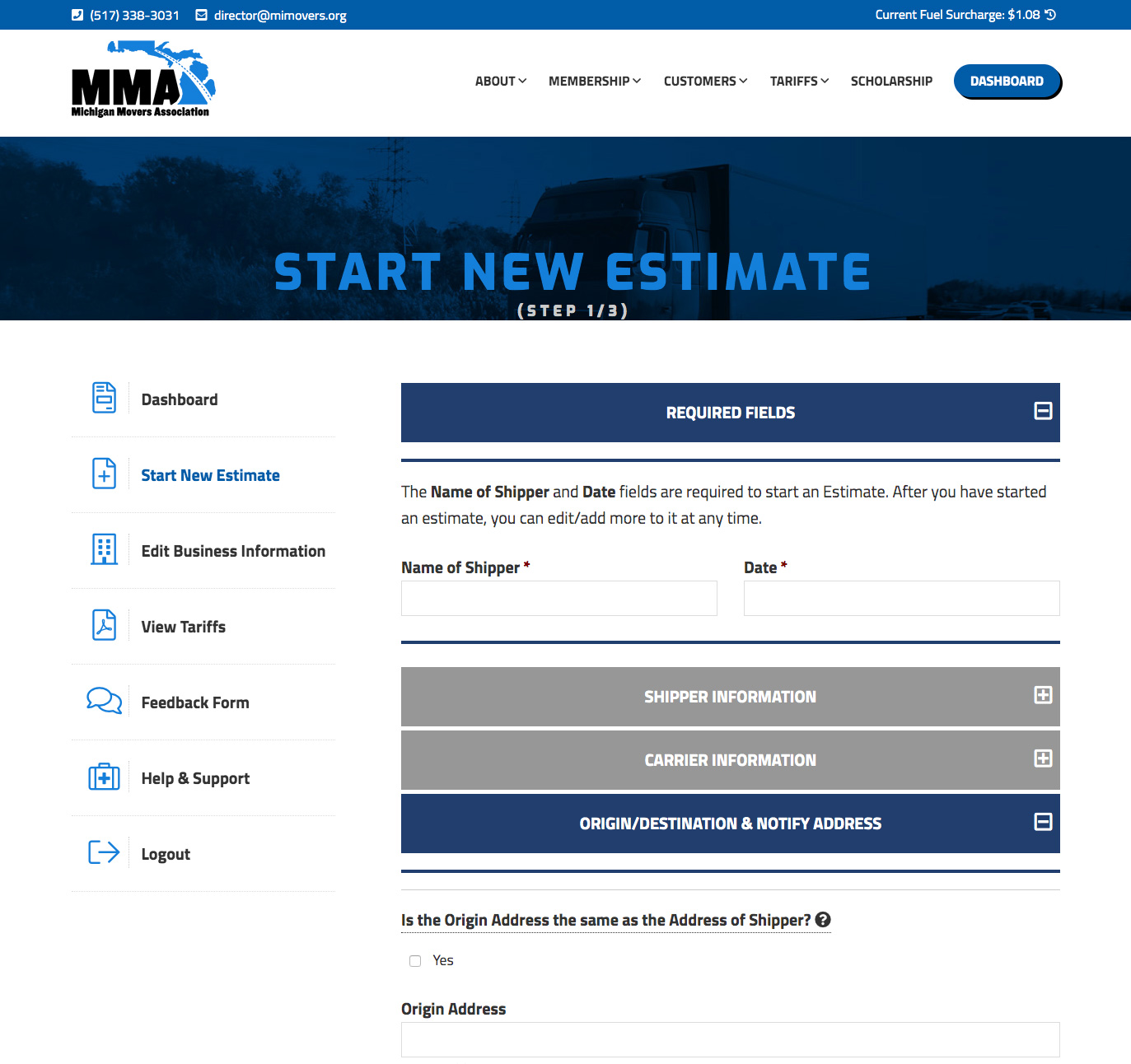 "You all continue to amaze me!  I asked for a lot and you gave us more than I could have expected.
Debbie Quintieri
Association Manager of the MMA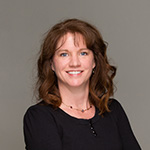 Challenge 3: Generic Third-Party Software
The MMA used a third-party software to manage all of their members (regular and associate members), including: storing member's information, handling payments for their membership dues, sending out emails, registering for events, etc.
The third-party software lacked features that cost MMA staff many extra hours. For example: in order to provide a discounted rate for members who paid their yearly dues early, MMA staff had to manually modify each individual member's invoice. With the new system, not only is this automatic, but it is based on pre-determined dates so MMA staff does not need to manually do anything to provide the early-purchase discount or add late payment fees.
It also required members to go onto a separate website with a completely different look and feel to update their information, pay their dues, etc. With the new solution everything (including the new membership management, website and E-Tariff) is located and handled by MMA staff in one, easy to use area.
Another big task for this project was migrating all of the existing information for hundreds of members. Each member has up to 40 different pieces of data that all had to be moved into the new system we built. The whole system is now integrated with itself and each project explained in this case study works together seamlessly. If a member has not paid their membership dues by the cut-off date they will not be able to access the E-Tariff or any of the other membership-only pages on the website. Instead, they will be shown a message and a link to pay for their membership. They can conveniently, quickly and securely pay for their dues through the website and be back using the E-Tariff in less than 10 minutes; once the payment is made they are automatically set active again.
We have used many different hosting set ups and configurations over the years of working with hundreds of websites. We have come up with a very solid recipe and use top-tier hardware that outperforms, is more secure and offers the features you need and want and none of the ones you do not. We take pride in our hosting and we are also proud to say we host all three of the MMA's solutions explained on this page.
Membership / Member Management / Database:
Migrate all Members and Contacts information.
Discounted rate if purchased early.

Ability to increase rate for late payments (e.g increase prices by 10% after 2/15).

Associate & Regular Members.
Ability to bundle (add staff).
Search members.
Handle Members without emails.
Handle Members who have multiple companies.
Rework your dashboard so you can add, search, modify, delete, change membership, add notes, etc for members.
Ability for members to choose different people to receive different emails:

Ie. have a staff member receive the invoices instead of the owner.
Email system:
Similar but new mailing system that is easier to use.
Automatic and manual emails.
New custom designed email template(s).
Payments:
All online payments (for membership, events, etc) will be taken through the website using Stripe.
A receipt will be shown to the member after they complete payment as well as an automatic email receipt.
Ability to add/modify member's membership status and log payments made offline (checks, cash, etc).
For membership it must show two separate lines:

Base membership cost.
Amount of trucks cost.

Order/billing history will be available to members.
Members will have the ability to store their payment information.
Events:
Ability to send emails to members who have not yet registered and to members who have.
Ability to charge members who bring more than 2 guests.
Ability to check in members.
Export names of members attending to print out name tags.
Add New Member & MMA Staff Backend

"The work you have done for us is phenomenal. We couldn't be happier. I'm fired up for our members to start using everything!"
Andrew Androff
President of the MMA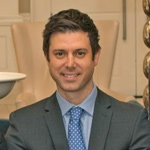 Clean, to the point checkout form that garners trust.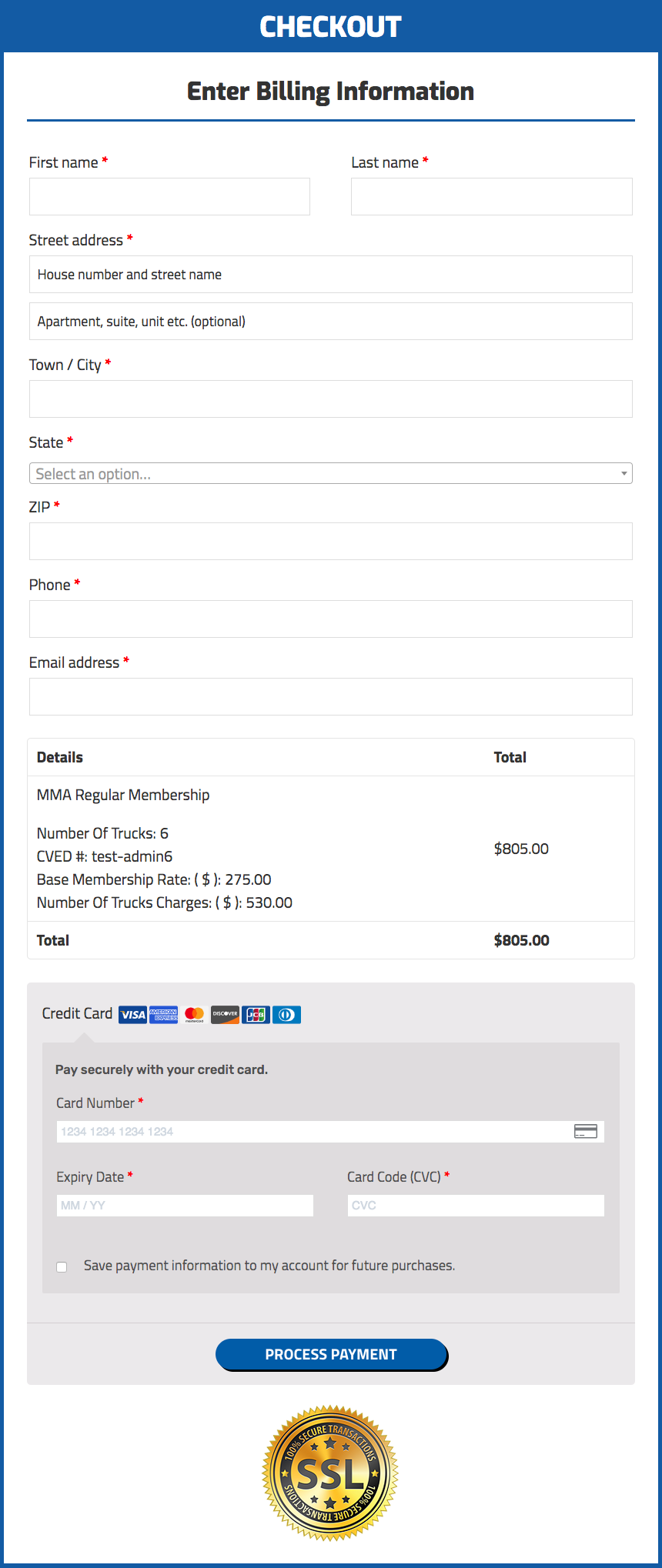 Shown To Members After They Make A Payment.