Finer You Website Rebuild Proposal
Dear Dr. G,
Thank you for allowing me the opportunity to submit a proposal to help you manage your website. Based on a successful history of helping other business owners with their web presence, and your above average understanding of how all of this works, I am confident we can get your website fully organized, loading quickly and looking great.
Best,
Dave Parker
Founder
Red Key.io
This Proposal Consists Of Three Main Goals
Over the years, the website has accumulated a ton of duplicate content that makes the backend unorganized and hard to manage as well as adds to the website's speed issues.
The website loads slower than Google's under 2 seconds recommendation at an average of ~5.7 seconds. This is losing you clients and hurting your search rankings.
The themes from the various Finer You websites are a solid foundation to start with, but using my years of design experience, the website will get its own professional facelift.
The Finer You website continues to load slowly despite multiple attempts and different hosts, which gives reason to believe that potential customers are leaving the site before it even loads:
"40% of customers abandon a website that takes more than 3 seconds to load."
Or they are not coming back:
"75% of users won't return to a webpage if it takes more than 4 seconds to load."
Multiple factors are causing this issue, but one of the main culprits based on my research is the extensive amounts of duplicate content in the backend. A comprehensive test completed on the fineryou.com website revealed that when a search engine crawls the site, it is finding 1,622 pages, and 64% of all content is duplicate.
Each time a new Finer You website is created on a new host and the content is imported over (I am assuming via the built-in WordPress Import), it is carrying over with it all of this extra, unneeded duplicate content. Also, the content is spread out in various, sometimes random areas of the backend, or even laying dormant in the database but not accessible from the backend.
Example scenario: a gallery plugin is added, many galleries are made and then the plugin is deactivated — all of the content for the galleries is still in the database, but with no way to access it without reactivating the plugin or by going directly into the database. If we don't know that this happened, and the plugin is deleted and long gone, it's very tough to track this hidden content down.
So in addition to the speed and SEO issues that this presents, it also makes the backend unorganized and difficult to manage.
More importantly, this is causing you lost business and revenue. You obviously have put in a ton of time and effort into your website, you are paying good money on marketing to get people there and you deserve a site that works. One that loads in less than 2 seconds, is organized, looks professional and is super easy-to-use. The plan in this proposal aims to do that.
Manually removing the duplicate content and organizing everything inside of the current website would take a very long time. Instead, conducting an audit, creating a new sitemap and then following the new sitemap will be much quicker and more effective at migrating your content.
Using the sitemap like a roadmap, a custom script will be developed to collect, organize and then programmatically insert the content in the correct spots into a fresh install of WordPress. A clean, professional and fully mobile responsive theme will be designed that will be heavily influenced by the current website's designs; in particular the theme on realdoctorg.com.
I spoke with Nicole about this plan. She's for it and she will be brought in to assist with the sitemap and getting everything organized as apart of this proposal. As you know she has a strong understanding of the website, your business, your goals and her help will be very valuable.
Plugins and themes will also be looked at to see which can be removed or replaced without losing any functionality. Images will be batch optimized before being reuploaded. We can work together to close down, get refunds and stop you from having to pay all of the additional hosting costs from the extra websites.
Overall this will result in a very organized, blazing-fast, attractive website that will bring in more visitors and convert a greater amount of them into your clients.
A Quote From One Of Our Satisfied Clients
"Working with Red Key.io was one the best decisions we've ever made. They proved to be reliable and responsive. Their expertise put us miles ahead of our competition. I recommend Red Key.io to anyone who is looking to improve their online presence and turn online visitors into actual customers."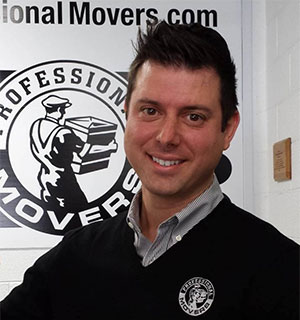 — Andrew Androff,
Co-Founder
andrew@professionalmovers.com
Pricing & Estimated Timeline
Fixed Rate Cost
This project is a fixed rate cost so that the price you see is the total price you will pay. A detailed scope of work is listed below and everything will be completed within this price. If there is anything missing from the scope of work please let me know. Additional work outside of the scope of work will be discussed and priced out separately.
Hosting
I run a custom built server on the Amazon Web Services (AWS) cloud infrastructure. I use this hosting to host the website you are on now, the 12,000+ page Plant City Observer website and the Michigan Movers Association, which is trusted by Michigan State Law. Included in the price: daily backups (I can also deliver back up files to you automatically on a daily, weekly, monthly, etc basis directly to your Google Drive or other), SSL, CDN, hacker-free security, all of the space you would need, up-time monitoring (if the website goes down I will immediately get an email letting me know, you can be on the list to receive this email as well), most up-to-date-technologies (e.g PHP 7.3) and other valuable features (and none of the extra "bloatware" you get from other hosting services).
This is the hosting I use myself and I fully support it. Also, to ensure the less than 2 seconds load time, it is required to have the website hosted on my server. I cannot guarantee or fully control page speed times on a naturally slow server. There is not a contract for the hosting and you can switch anytime. If you pay for a year in advance you get one month free.
Maintenance
This maintenance package is my most popular starter package with clients. You will have me on retainer for up to 4 hours per month on this plan. I offer a wide range of services, from web design and development, to graphic design, to SEO, to consulting, to setting up things like Google Analytics, etc. On this maintenance plan you can reach out to me to assist you in any of these and more. I'll keep track of time and I'll let you know when it starts to reach 4 hours. There is not a contract, we can adjust at any time and it is optional.
Payments
The start of the project will require a 50% deposit of total costs which is $4,375. Work and the timeline will not begin until the first payment is received. The second and final payment will be for the remaining costs which is $4,375 and will be due when the project is complete.
Payments can be made via Zelle, check or credit card.
Hosting costs do not start until the website is launched.
Maintenance costs will start mid-October 2019 to help manage the current website while the new one is being built.
Estimated Timeline
I estimate this project will take roughly 2 months with an expected mid-December launch date.
Correctly setup, configure and use the premium Turbo Gallery plugin.

I spent some time researching and using this plugin. I think it is a fantastic plugin that we definitely need to utilize.
Not included in this scope is setting up the various filters, but I think that is something we should explore in the future.

Work with Nicole to organize, strategize and come up with an effective sitemap.
Develop a custom script to assist in migrating the content.

I used a similar type of script to complete the 11,500 Plant City Drupal to WordPress website migration.

Manually migrate any content that cannot be done using the script.
Create a setup a fresh WordPress install.
Go through each plugin on the existing website(s) to see if it can be removed or replaced without losing functionality.
Batch optimize all images. I will do this via my local machine (custom built i7-8700, 32GB Ram, and SSD) and ImageOptin.
Design and develop a custom, professional theme based on the look and feel of the existing websites.

I will use the Genesis Framework as my base but I will build a custom child theme on top of it.
Genesis Framework will never cost you money, even if we part ways.
Genesis Framework is not a "theme" builder like DIVI, it is a framework used for developers.

Re-add Gift Certificates, Special Promotions, Virtual Consultations and Mailchimp sign ups.
Convert printable documents to PDFs for better compatibility.
Gift certificates will be the only thing to deal with online pay.
Buttons/Links to the My Appointment NOW portal.
The new website will be built separately so that the current website can remain live until the new one launches.
Make it fully responsive so that it loads correctly and quickly on any device (e.g mobile).
Average less than 2 seconds page load time and average A score on GTmetrix.
Backup all unneeded "extra" sites, send to you, shut them down and assist with getting refunds.
Training, meetings, calls and general communication.
A Quote From One Of Our Satisfied Clients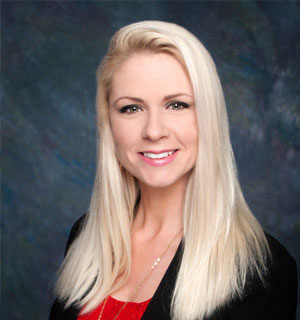 — Nicole Bradham,
MicroPath Laboratories
"Red Key.io has brought our company and website up to date with today's technology.
They also designed our new webpage and internal office communications. Since then, we have been proud to refer clients and patients to our new site.
This website has brought great change to our company. One of the best things about Red Key.io is working with Dave personally. He listens and has lots of suggestions and help. He is also always available and prompt when responding to emails and phone calls.
We couldn't be happier with our new site and service!"
Thank you for taking the time to read this proposal and for considering me an option in helping you with something as important as your website. If everything sounds good to go, feel free to submit the form below to let me know!