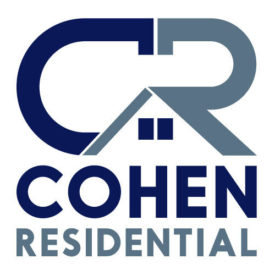 Cohen Residential Website Build Proposal
Dear Spencer,
Thank you for giving us the opportunity to submit a proposal to help you build your website. Based on what we discussed on the call I think we can create you a website that you are proud of, enjoy to work on and one that does its job. With our projects we take care of everything and we are always willing to teach or explain things. We make it a point to always make you feel like you have a say on the building of the website and that you are never 'stuck' waiting on us to update your own website.
From our perspective, the project consists of three main parts: design and build of the website, development of the custom listings plugin and general maintenance afterwards for both the BV and CR websites. We did not include any information on hosting, domains or maintenance costs at this time.
Please review everything and let me know if you have any questions. If you would like to go over anything on a call please reach out and we can set one up no problem.
Best,
David Parker
Founder
Red Key.io
This Proposal Consists Of Three Main Goals
General Maintenance
For BV and CR
Periodically update the plugins and WordPress, make sure the Security (SSL) is active and other general maintenance for the Benna Victor and Cohen Residential websites.
List Various Houses,
Models & Lots
The website will list out your various houses, models and lots. You will be able to very easily add, remove and update listings with the custom backend designed for the project.
Professional,
Clean Design
The layout will be similar to the Wetherington and EDC Homes websites, with a lean towards more simple. The design will take inspiration from these websites but will be fully unique and custom made.
Rather than trying to find a premade plugin that most likely won't quite fit what you want, we are recommending a custom plugin be developed. This plugin would list out the various houses, models and lots. It would handle both the backend and the frontend. It would have everything you need, but not any extra stuff you do not.
On the backend would be a new section added to the sidebar for Agents and Listings. The Agents section lets you add, remove and edit agents. Information such as their name, phone number, email, picture, etc can be set per agent. Editing any of the information will automatically update throughout the website.
The Listings section will let you manage all of your listings. You'll be able to categorize and filter them based on if they are available, under construction, sold, a floor plan, etc. In each listing will be information such as sq ft, bedrooms, bathrooms, description, blueprints/floor plan, 3d colored image, etc. Agents will also be able to be chosen per listing from a dropdown.
On the front end potential buyers will be able to view all of the listings in a couple of different ways. There will be a map with a marker for each listing and there will be a page of listings that can be filtered down. Each individual listing page will be professionally designed, display all of the information and have a clear next steps action to take. It does not need an image gallery or video at this time.
This plugin would be designed in a way for it to be able to be completely managed by you so you would not ever need to wait on us to update your website. It will be able to handle as little as one listing or hundreds/thousands.
The website will be professionally designed and then developed into a custom WordPress theme. This theme will be developed using WordPress coding standards, the most up-to-date SEO practices and will be well organized. The design will convey trust and high quality. Visitors will be able to instantly know they're on a website that sells homes by the look and feel of the design. It will look great whether it is viewed on a cell phone, a desktop computer or anywhere in between; it will be fully mobile responsive.
The website will also be optimized to load very fast. Images will automatically be resized and optimized, website speed tests will be run to ensure everything is loading quickly and it also use little data/bandwidth. The WordPress install will use as little 3rd party plugins as possible which will help with the load of the website as well.
At the end we'll help you and make sure all of the is are dotted and ts are crossed: help you set up and install Google Analytics, submit the website to search engines, make sure it passes various speed and mobile friendly tests, training on WordPress and overall set you up fully prepared.
By moving forward with the project and choosing us you can expect a full hand-held experience. We'll first kick the project off with another round of questions and a meeting to really lock in the design plans. We will create various design elements like a Style Guide and Mockups and share them with you for feedback along the way. While working on the design we will also be working on developing the custom listing plugin, which you will be able to use and test well before the website is launched.
The website will be developed on a temporary domain such as https://cohen.redkey.io/. This will allow us to keep things private and time for us to figure out what domain to use. You will be able to see the progress of the website at any time and can log in as well. Once the website is ready to launch we will 'flip the switch' and activate the real domain and make things live.
A Quote From One Of Our Satisfied Clients
"Working with Red Key.io was one the best decisions we've ever made. They proved to be reliable and responsive. Their expertise put us miles ahead of our competition. I recommend Red Key.io to anyone who is looking to improve their online presence and turn online visitors into actual customers."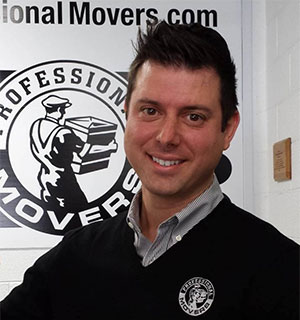 — Andrew Androff,
Professional Movers
Pricing & Estimated Timeline
The Fixed Rate Cost below contains everything mentioned in the proposal above including building both the custom website and listing plugin.
The Hosting below is completely optional but that price includes both websites.
The Maintenance below is for both Benna Victor and Cohen Residential websites.
Payments
The start of the project will require a 50% deposit of total costs which is $3,150. Work and the timeline will not begin until the first payment is received. The second and final payment will be for the remaining costs which is $3,150 and will be due when the project is complete.
Payments can be made via check, PayPal, debit or credit card.
Hosting and/or Maintenance costs would not start until the website is launched.
Estimated Timeline
I estimate this project will take roughly 2 months from the start of the project.
A Quote From One Of Our Satisfied Clients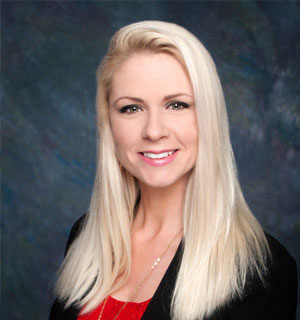 — Nicole Bradham,
MicroPath Laboratories
"Red Key.io has brought our company and website up to date with today's technology.
They also designed our new webpage and internal office communications. Since then, we have been proud to refer clients and patients to our new site.
This website has brought great change to our company. One of the best things about Red Key.io is working with Dave personally. He listens and has lots of suggestions and help. He is also always available and prompt when responding to emails and phone calls.
We couldn't be happier with our new site and service!"